A share from my lovely Customer – Katherine R. Perez
Recently, a very interesting article about Reborn Baby Dolls appeared :
"Not so long ago, Real Baby Dolls shook the whole of Europe. These baby dolls look so authentic that sometimes they cannot be distinguished from real living babies.
The Real Baby Dolls family was known for creating various dolls from the 1940s. In the 50s of the last century, these dolls were already well known for their excellent quality, beauty, and realism. The most popular dolls in this collection at the time were Chelito and Pepin dolls.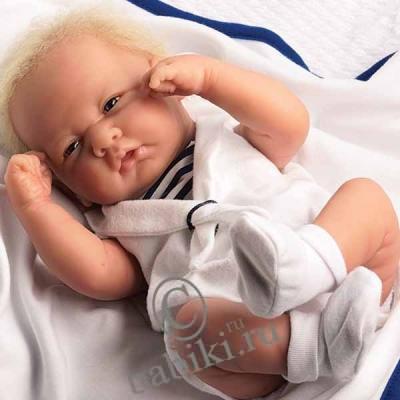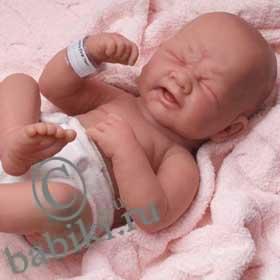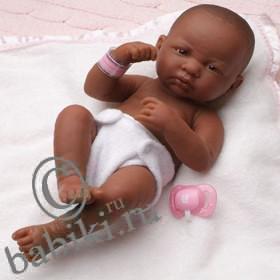 Later, the son, Salvador, takes over the baton from his father. The son has no less amazing talent for the design of dolls. Salvador began its activity in 1967 and continues it to this day, more and more seeking in its works an original resemblance to reality. Over the past half-century of its existence, the company has established itself in the markets of the whole world.
Nowadays, the company even has its own doll clothes design studio, which is distinguished by extraordinary beauty and elegance. Collectors all over the world spend a lot of money on the purchase of such dolls to replenish their collections.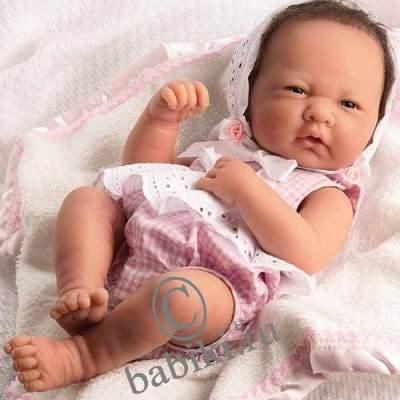 In addition to all kinds of ordinary, the manufacturer has a number of dolls from the royal series, especially for collectibles, as well as dolls from the fantasy series.
In addition, the company also produces dolls of different races and skin tones, which are widely distributed in the markets of America and Europe. These dolls are not sold in ordinary toy stores, but you can easily buy them at the famous worldwide. 
In the production of Reborn Dolls in Spain, a special soft and elastic alloy of vinyl and other types of plastics is used. In addition, a special flavoring agent is added to the vinyl, which somewhat resembles the smell of baby oil "Baby oil". Not one Reborn Doll is equipped with mechanisms: they do not cry, do not laugh, do not sing, and in Reborn Babies do not move eyes that make them either open or closed.
The company offers a choice of a wide variety of dolls with different facial expressions, which makes each of them unique.
Many children's clothing stores buy Reborn Baby Dolls to put them in a shop window, using them as a mannequin. However, buyers, fascinated by the beauty and realism of dolls, want to buy dolls along with clothes.
One of the famous models of modern dolls from this company is "La Infanta Leonor". The model for its creation was the photos of the daughter of Prince Philip of Asturias and Princess Laetitia born in October 2005. The doll was a great success, and the entire small first print run was instantly sold out.
In addition to the model "La Infanta Leonor", the company produced a great variety of dolls-babies with various faces, for example, crying, laughing, sleeping, etc. Reborn Toddler Dolls made from vinyl look very natural, just like newly born boys or girls.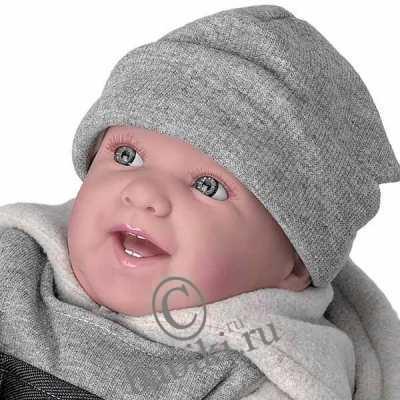 Some amateur artists buy Reborn Dolls and rework them themselves, making them more perfect. The doll is disassembled in parts, which are first covered with paint from the inside, this makes the vinyl parts are not transparent and gives them a natural shade of human skin, and then, using special tools, hair is attached. To make the doll's body look even more like the baby's natural body, it is also covered in paints outside. At the same time, they draw thin veins on their arms and legs, and their cheeks, palms, knees and h, els are covered with special rouge to also give the doll a more realistic look. The finished doll is stuffed from the inside with plastic material so that its weight is equal to the weight of a natural baby, that is, about 3,500 kg. The nails of the dolls are coated with colorless varnish.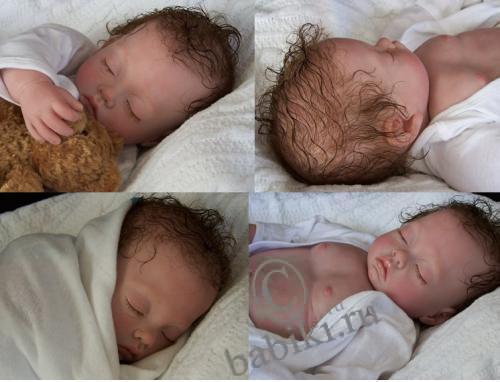 Such dolls are called "reborn"i.e. reborn and put up for sale at the same auction. At the same time, they write a beautiful text, for example "Hello! My name is Angelina. I am a beautiful baby who was born again on February 5, 2007. My height at birth was 50 cm, and my weight was 3,500. I am looking for my new mother, to whom I will come in a beautiful pink little suit, with a nipple and diaper, as well as an identity certificate. "
In addition to such a letter, many photos of this doll are presented at auction from all angles, dressed in charming costumes, with additional accessories, for example, with a pacifier or bottle, as well as a soft toy, etc.
And such newly born dolls are eventually sold at auction, moreover, if the approximate price of an ordinary Cheap Reborn Dolls average of $ 70, then-by reborn dolls go at auction for a total of more than 1,000 US dollars. "
"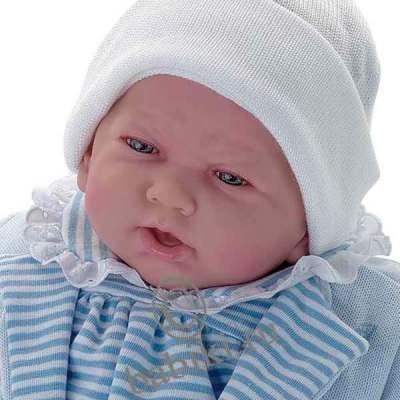 A few more interesting topics about Cheap Reborn Dolls here, here and here
Comments (29)