As living: why do we need Reborn dolls?
"Reborn" is a baby toy. It is made so naturalistic that indistinguishable from the living. Reborn came up for children, but instead, they attracted the attention of adults. Why? Tells the family system therapist Varvara Sidorova.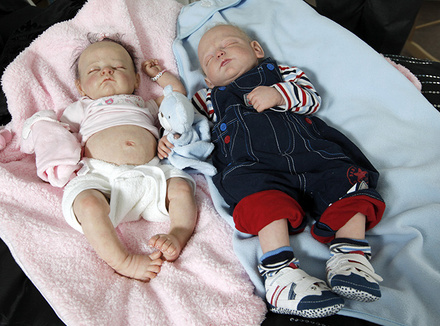 "Children don't like such toys," says psychotherapist Barbara Sidorova. – After all, it is impossible to play with them: to perform the necessary number of actions and manipulations, to fantasize, to invent. Naturalism and the resemblance to a living child are more likely to attract the attention of adults. "
Reborn with their exaggerated naturalism, so similar to a living, but strange and eerily motionless infant, many are terrified and wanting to turn away. But there are people – and there are a lot of them – who value Reborns for their ultimate resemblance to newborns and are willing to pay a lot of money for a doll. "People acquire them in an effort to satisfy their desires. Some people want to nurse a child and take care of him, but for some reason they don't dare to give a living baby, others need warmth and care themselves – and do with the doll what they would like them to do with them: swing on the handles, nurse … "- says Varvara Sidorova.
READ ALSO
" Whether people or dolls "
SAFETY AND PREDICTABILITY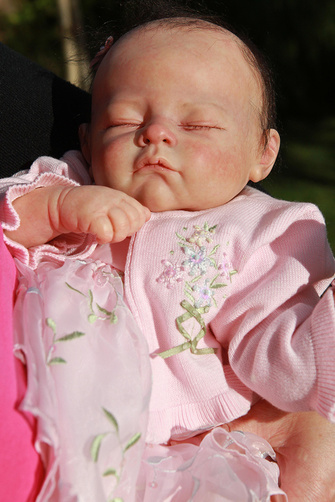 Women gladly play with Reborn Dolls, dress them up with beautiful clothes, feed them, lull and roll in a wheelchair. They adore these "children" who – oh, a miracle! – do not cry and do not get up at night … It turns out a convenient, pleasant and safe way to almost be a mother. "It is really very attractive," says Varvara Sidorova. – You can play with the doll and put it in the drawer. And living children require attention, responsibility, absorb resources, time and energy. In addition, children are forever. And the Reborn will never grow, change, or leave their mistress. Everything is safe and predictable. They will not say hurtful words, they will not hurt. For them, do not be afraid, nothing to expect from them. And in no situation can you feel like a bad mother. "
On the other hand, why then women should not play with other dolls, also cute and naturalistic, but not with babies? "In any games, there is an imitation of life and training of certain experiences," says Varvara Sidorova. – Playing with reborn-newborn, a woman receives in a homeopathic dose everything that she would receive from a real baby. She can gladly allow herself to be gentle and caring. In addition, the baby is a touching tenderness, helplessness, bows, circlet, beauty … Therefore, caring for a baby always causes pleasant emotions – tenderness, admiration. Receiving these experiences in a microdose, a woman makes up for some inner shortage. "
The entourage of such a game and the ability to create also has its charm. A woman can create different babies with different characters, invent their destinies and families. This lesson becomes something like writing stories or fairy tales, only not words, but material objects are used.
A woman who has not yet become a mother can also acquire a rib, but she thinks about it a lot and "tries on" future motherhood. While playing, she will learn practical care skills and get used to the role of mother. By the way, as a "simulator", reborn are used in groups preparing pregnant women for giving birth to an infant.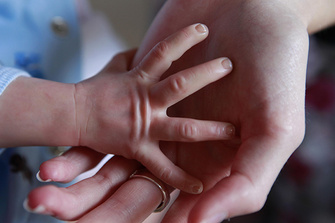 MORE THAN A GAME?
And what if the game drags on? "People with emotional deficiencies that can be filled by caring for the doll need such a game," explains Varvara Sidorova. – If we are talking about reborn, then most often it is a lack of care, tenderness, safety, and affectionate admiration. Sometimes it is the need to respect and recognize yourself as a caring mother. "
In this case, the Reborn can reduce the pressure of an unfulfilled need, but cannot fully satisfy it. In this case, very often we are talking about people who have experienced trauma in close relationships, often in early childhood, and for some reason, this injury was not healed. "The dolls, in this case, are" anesthetized "by deep despair, so familiar that the person himself does not notice him. It just feels that after playing with a doll it becomes better, more pleasant, "the psychotherapist says.
That is why to demand from a person that he immediately stops playing with an artificial reborn baby is simply cruel. How to take medicine from a patient – or chalk from a person who does not have enough calcium. It shocks us, it is strange and embarrassing for us to observe these desperate attempts to make up for the shortage, but the person gets relief from this. "Even if a person does not realize the depth of what is happening to him, he should not be deprived of the opportunity to play. From this, he will only become unhappy, – notes the therapist. "It is better, without canceling the" anesthetic ", to consult a specialist in order to truly heal that emotional wound that has remained inflamed and hurts."
Imagine a woman rolling a stroller with a child in the park. After all, she, too, asserts herself as a mother, reaps the fruits of the child's relationship to her as a mother, and this is what she needs. What if she can get it all the same, but in a different form? Most likely, with time, the enthusiasm for reborn will pass, and the woman will go into another category – storytellers or future mother, ready for a new stage of life.
Buy Reborn Doll for Sale: In HERE